USB Thermometer Probes
Available from Thermal Components are precision USB temperature sensors accurate to ±0.1°C from freezing to boiling (0°C~+100°C).  Available in Plug & Play (HID) as well as USB-Serial (UART) the DirectTemp USB temperature sensor can easily be configured to fit your temperature sensing needs.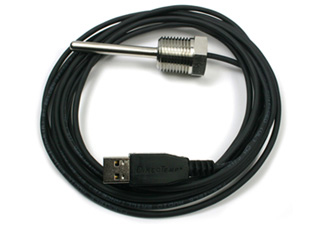 DTU-6001 This data logger was designed to replace traditional dial thermometers.
It is ideal for measuring temperature in liquid-filled tanks and vats.
---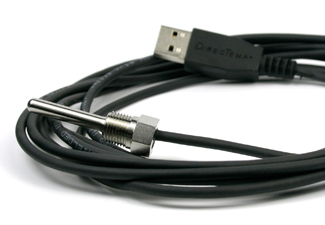 DTU6001-002. This USB thermometer is ideal for use as a general purpose temperature sensor
It has a 1/8 inch NPT housing with a 1-inch long probe.
---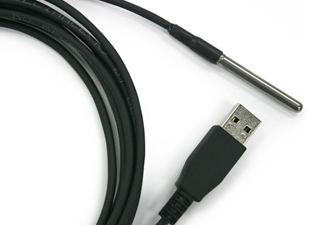 DTU6005 is ideal as a general purpose thermometer.
The probe measures 2 inches and comes with 10 foot or 30 feet PVC cable.
---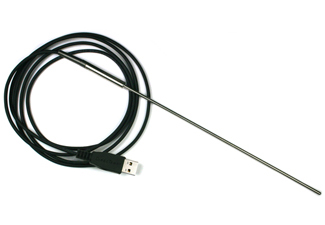 DTU6005-008 was designed as a calibration probe for liquid immersion
It features a 9-inch stainless steel probe.
---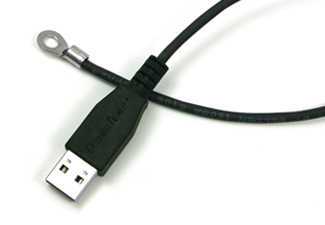 DTU6009 Great as a general use indoor/outdoor thermometer.
The DTU6009 feature Ni plated ring lug probe + 10 feet cable.
---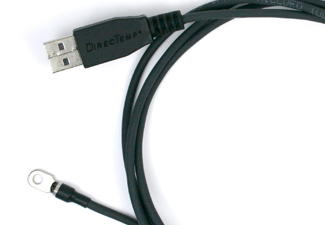 DTU6009-003 An insulated ring lug terminal and 10 feet of durable cable
This data logger is a good choice for a variety of uses.
---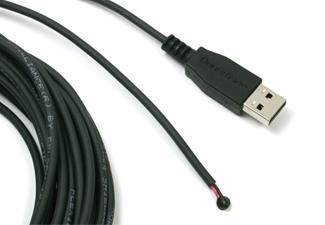 Designed as a general use probe for indoor surface temperature monitoring.
This Direct Temp probe features a Stainless steel disc sensor and comes with 10 feet of cable.
---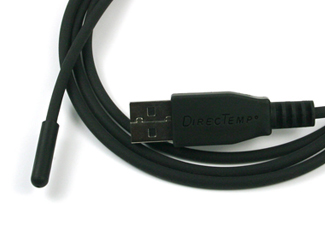 DTU 6024 This waterproof thermometer is built to withstand freeze/thaw cycles making.
it ideal for HVAC and refrigeration applications.
---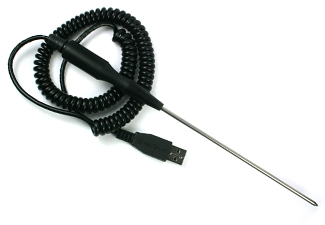 DTU6028 is a multipurpose good for food inspection to laboratory liquid temperature monitoring.
---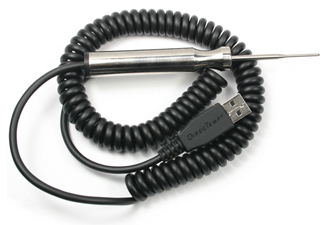 DTU6028-008 is designed as a heavy use food thermometer.
It features a stainless steel probe with 6 feet of coiled cord.
---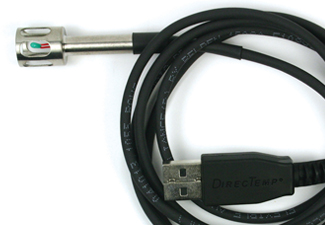 DTU6035 is ideal for air temperature measurement featuring an open "Bird Cage" sensor for fast thermal response time.